It takes someone special to really care
Welcome to The Care Tribe:
Independent Support Coordination Service.
I'm Natalie Hearn.
Through The Care Tribe, I aim to offer Support Coordination with a difference.
That means promoting the independence and autonomy of all clients and protecting the rights of those experiencing vulnerability through disability.
By understanding clients' the unique situations and listening to what clients need from support coordinators, our clients feel more comfortable and confident about independent decision making.
Support Coordination Service
What do we do?
Our speciality consists of individuals who are under The Office of Public Guardian, anyone who does not have a carer or has a limited support network.
We have a strong background working with indigenous communities and can support the needs of individuals from culturally and linguistically diverse (CALD) backgrounds whist remaining culturally respectful and responsive to the health beliefs and practices to people of different cultures
Helping to connect them with local communities, overcome barriers and access mainstream services.
We celebrate diversity and honour differences.
Our service is available to everyone who is approved for support coordination category and we ensure all people are given opportunity to access and participate fully in programs and services to achieve equal outcomes. We don't treat all people the same as this would not necessarily lead to equality in access or results.
At The Care Tribe, we empower our clients to achieve their life & NDIS goals through the independent support coordination service. We work with individuals and their families/ carers/ guardians to provide varying levels of coordination and transition support, taking into consideration each client's individual circumstances and level of complexity.
If you or a loved one are needing help with anything from implementing an NDIS plan, to coordinating a range of support services, The Care Tribe are here to guide you through it.
Who we support
There are experienced coordinators who have the knowledge and understanding in supporting  children, adolescents or adults with:
Psychosocial conditions
Intellectual disability
Autism Neurological (including epilepsy and Alzheimer's disease)
Physical conditions
Deafblind (dual sensory)
Acquired brain injury/Cognitive
Just to name a few.
Working alongside a person with a disability, providing the support required for them to exercise the right to make their own decisions. We focus on the individual and their specific needs, providing encouragement and support for our clients to independently make lifestyle decisions.
We know it's important to "work with" and not "work on".
Support Coordination
Help you understand the different aspects of your approved supports and assisting you to implement your plan.
Coordinate a range of support services for you, that are in line with your individual goals, strengths and needs.
Build and encourage you and your family/carer to coordinate your own supports – supporting with life decisions, not just service options.
Supporting you to express your expectations and make informed decisions about your care needs.
Working with you and your family/carer, local organisations and the broader community to build a more inclusive community.
Assisting you to source and obtain, quotes and services agreements from service providers.
Review, monitor and evaluate all aspects of individuals budgets, services agreements and goal progression.
Providing choice and assistance in helping you make decisions based on the benefits of the different options provided.
Supporting you to express your expectations and make informed decisions about your care needs.
To provide you with personalised, flexible and responsive support.
Become an Independent Support Coordinator
As a self-employed NDIS support coordinator, your business will receive referrals to work with eligible NDIS funded participants, their families and carers, to enhance their ability to achieve their goals.
Key to the success of establishing a referral arrangement will be your:
experience in working with a broad range of participants, including the ability to understand and interpret participant plans,
knowledge about the range of services in your local suburb/s,
ability to meet the requirements of the NDIS Code of Conduct,
flexibility, creativity and ability to adapt to individual situations.
It will be critical for your business to hold the appropriate qualifications and insurances that meet the NDIS requirements in providing support services to participants.
Through working collaboratively with us as an independent NDIS support coordinator, you will:
receive referrals to clients
get to determine your caseload and hours of work
have the opportunity to access other support coordinators
Interested in becoming a support coordinator?
Providing an independent support coordination service to participants requiring assistance to build their capacity and networks with the aim of greater choice, control and independence in maintaining their personal lifestyle choices.
Providing an independent support coordination service to participants requiring assistance to build their capacity and networks with the aim of greater choice, control and independence in maintaining their personal lifestyle choices.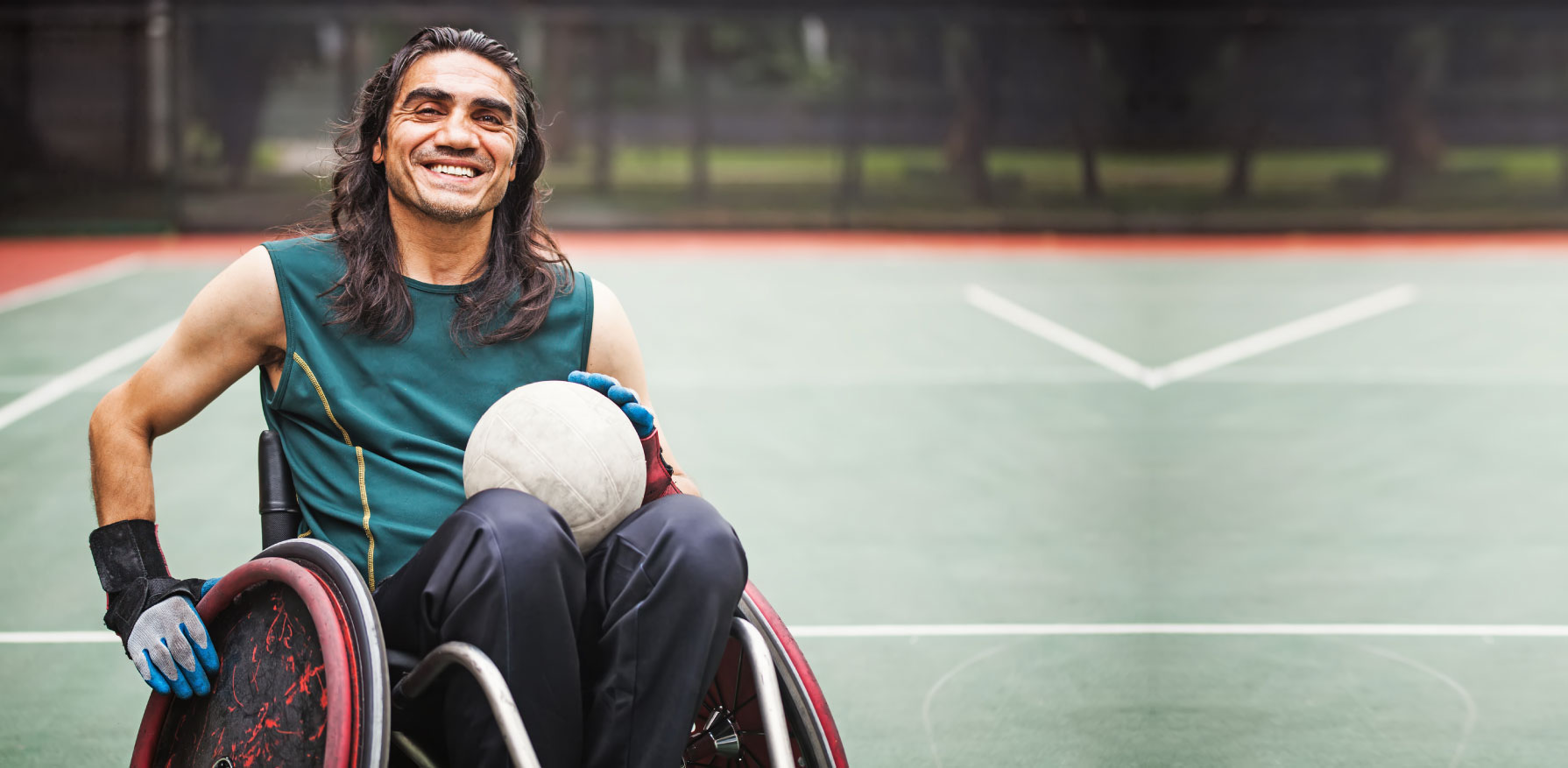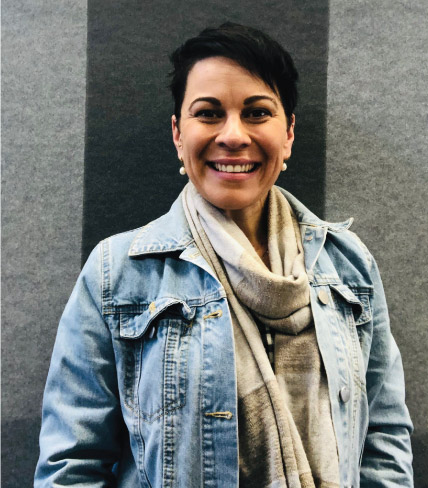 "Natalie was very lovely and professional. She always had my best interest at heart."
Robert Harper
"Natalie was very helpful in my situation. I'm grateful to Natalie and the other ladies who helped me."
Maria Hughes
Natalie
Raised in a remote country town in rural QLD – Mt Isa, my career started in Business Management and Recruitment.
2013 was a turning point in my career, a position in the Aged Care and Disability sector truly sparked my interest and I discovered a passion for helping people and assisting them to reach their goals.
Majority of my career has been geared towards indigenous communities, working alongside these communities has deepened my knowledge and understanding of cultural differences, and has provided me with the skills to approach situations differently to other support professionals and respectfully. Having worked with numerous clients who are under The Guardianship, I understand the importance of maintaining open and thoughtful communication, whilst maintaining my clients end goals.
The benefits of working one-on-one with clients to reach their goals is highly rewarding. I take great pride on being able to build a close rapport with the families/carers and clients that I work with, and approach each situation energetically, passionately and realistically.
Everyone's journey is different; no two people are the same, therefore no two paths that are travelled should be the same.  Sometimes you just need help with which direction to take, a hand to guide you and the support to be able to travel that path, knowing you are not alone. Being invited into someone's life and welcomed into their home is a great privilege, and one that is always treated with the utmost respect.  I will work with you to create a service program tailored to suit your needs and circumstances.
Contact me today to find out how I can help you reach your potential to a better life.
Gina
Northern  Suburbs Melbourne  
Since 2010, I have had the privilege of working along side people who live with a disability. I developed a strong understanding of care coordination, mediation and support for individuals and families.
Since September 2020, I embarked on the support coordinator role. My support will assist you to build skills you need to understand, implement and use your plan.
I will work with you to ensure your choice of supports are used to increase your capacity to maintain relationships, manage service deliveries, live more independently and to be included in your community.
Amanda
North Melebourne
My name is Amanda, I am a mum of three amazing small humans. I am a scout leader and love to be involved in organising trips and helping people get the most out of their lives. Originally I am from Wollongong in NSW and moved to Melbourne quite a few years ago.
I have worked in the disability sector for over 20 years and LOVE what I do. My experience ranges from Transition to work for people with moderate to mild disabilities to assistance in organising supports to exit hospital after a Brain injury or spinal injury and psychosocial barriers and also housing SDA and SIL. I also have lived experience with Psychosocial disabilities, PTSD and also drug and alcohol dependencies.
Working and living in the North of Melbourne- however I service most of greater Melbourne and some interstate participants.
I am a firm believer in person cantered approach and always offer options to my participants where possible.
"When we strive to become better than we are, everything around us becomes better too." —  Paulo Coelho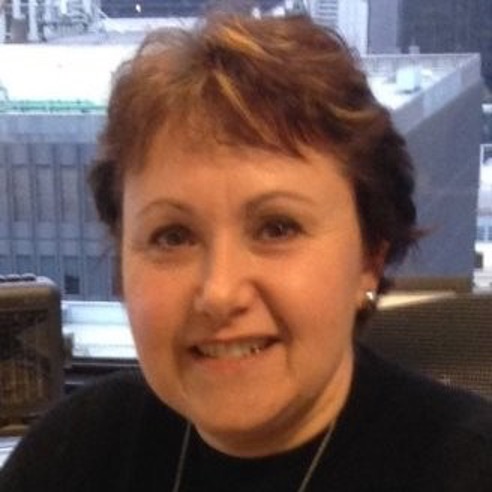 Maria
North Melbourne
Support Coordinator, NDIS Psychosocial, ADS, ABI's and Physical Disabilities (with a background in Human Resources)
I have vast experience and knowledge with psychosocial and physical disabilities, I've spent most of my working life dealing with different types of people and have always supported people using a person-centred approach.
My key focus as a Support Coordinator, is to engage with my clients and help them understand and implement their NDIS plans. I assist my clients to build their capacity to connect with informal, community and funded supports in line with actual goals and objectives.  My role is also to ensure the participant understands that they have total choice and control with their NDIS plan.  I ensure the participant has a mix of supports, who assist to increase capacity to maintain relationships, live independently and be part of a community. The participants I engage with vary from low – high functioning to more complex needs.
Working as a support coordinator, I am genuinely passionate about ensuring my participants have access to the supports and funding they need.  Having a lived experience of PTSD and a long journey to recovery has allowed me to move towards helping people in need.  The work I do now gives me the greatest joy and satisfaction; helping participants on the NDIS to live their best life.
Tanya
Northern & Eastern Suburbs Melbourne
"I am an independent support coordinator contracted through The Care Tribe Australia Pty Ltd.

I have a "lived experience" with mental health and psychosocial disabilities. I combine my own lived experience with my extensive experience of over 30 years with both WorkSafe and now within the NDIS environment to support my clients.
As a support coordinator my role is to ensure NDIS participants are connected with all reasonable and necessary supports as per the funding available in the NDIS plan. If the funding is considered inadequate, it is my role to support the participant to apply for a review of their funding, and to acquire all the necessary evidence to support additional funding requests.
My role is to support the participant to ensure they are suitably supported to meet their NDIS goals. And to find a path to ensure that the participant becomes appropriately supported, where they are not.
Yes it can be a fight to get it right, but you are worth the fight – and I like fighting :)"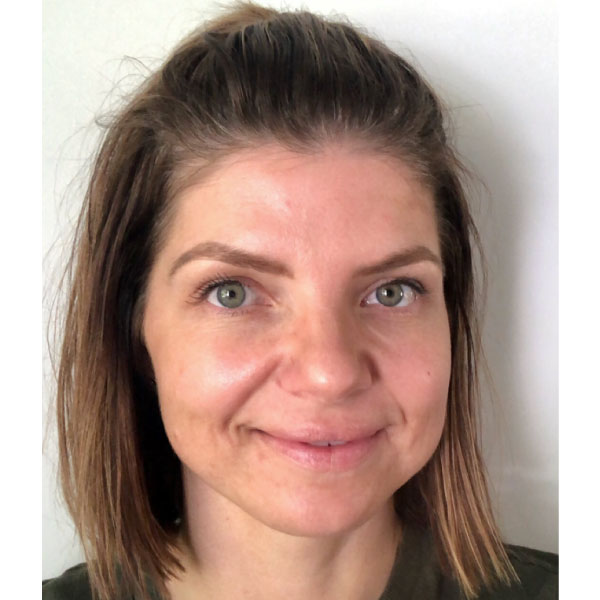 Anastasia
South East Coast QLD
My name is Anastasia and I have been providing support coordination to participants since 2018. I specialise in helping those on the NDIS for psycho-social disability and/or neuro-developmental disorders.
I have always worked in health in various spaces, such as fitness, health coaching, teaching health and even the corporate world. However, the last 6 years since completing my degree in health sciences (psychology & family/society health), my focus has been on community and mental health. I enjoy helping people with their mental health and advocating for those who have lost their voice. I like being able to share my knowledge of the NDIS to help people better understand their plans and help build their capacity so they feel capable and confident in their decision making. I feel my diverse background in health makes me a great support coordinator as I can creatively think outside the box of what supports may look like for you. I come from a place of genuine care and empathy and want to make a difference in peoples lives. My approach in supporting you is by using a person-centered, strength-based approach to help empower you to make the best decisions when it comes to what you deem as support. This means, what is best for you, is decided by you, but supported with my knowledge of the NDIS.
On a personal level, I am married and a mother to both a teenager and almost a toddler. My life has also had its moments of adversity, so I know only too well how trauma can impact us and how the right support network can really make a positive difference.
Our Mission
Our Mission at The Care Tribe is to provide an increase in choices for individuals with disabilities, their families and/or care takers by delivering a high quality, flexible and individualised service that promotes independence.
Our Vision
Our Vision is to provide a platform where people with disabilities are given the opportunity to set their own goals, whilst providing the support required to help them achieve those milestones.
Our Values
The Care Tribe was founded on the following core values:
Quality
Providing an exceptional individualised care service
Empathy
Understanding and adapting to the individual requirements of our clients
Passion
To provide an exceptional service driven by our mission and vision
Accountability
Reliability and personal responsibility for services provided
Let's discuss the ways I can help you